Get Ready For Robbie Williams on Netflix
An intimate look at the British pop icon, coming soon to Netflix.
Updated: November 17, 2023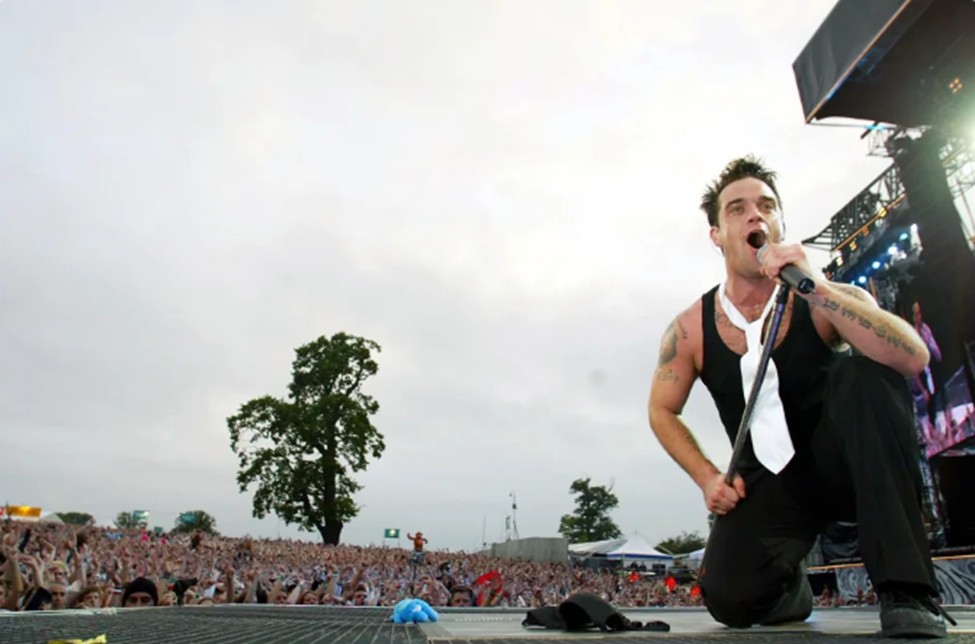 Good news for all Robbie Williams fans - Netflix recently announced a new docuseries about the British mega artist, but are yet to reveal the exact release date.
Joe Pearlman will direct this four-part series. Although the documentary is still in production, the synopsis and teaser suggest it will give us an honest look at Robbie Williams' life and career, covering the ups and downs of his three-decade journey in the spotlight.
Netflix promises it will include many details, from his struggles with addiction to leaving and rejoining Take That. The series will include new interviews and insights from Robbie's 25-year archive.
In a short 40-second teaser, we catch glimpses of Robbie across different phases of his career. These include moments from his early beginnings in 1990, his triumphant performances in front of massive crowds at Knebworth in 2003, and reflective moments of the artist in the present day. Check out the video here.
"The thing that would destroy me has also made me successful", Williams states in a voiceover, alluding to the forthcoming drama. "All of these things have given me my career, but there's also a detrimental side to it too", he adds.
The documentary is set to come out in late 2023.