Netflix Reveals Squid Game: The Challenge Trailer and Release Date
New realtiy competition show based on the Korean hit series comes to Netflix on November 22.
Updated: November 7, 2023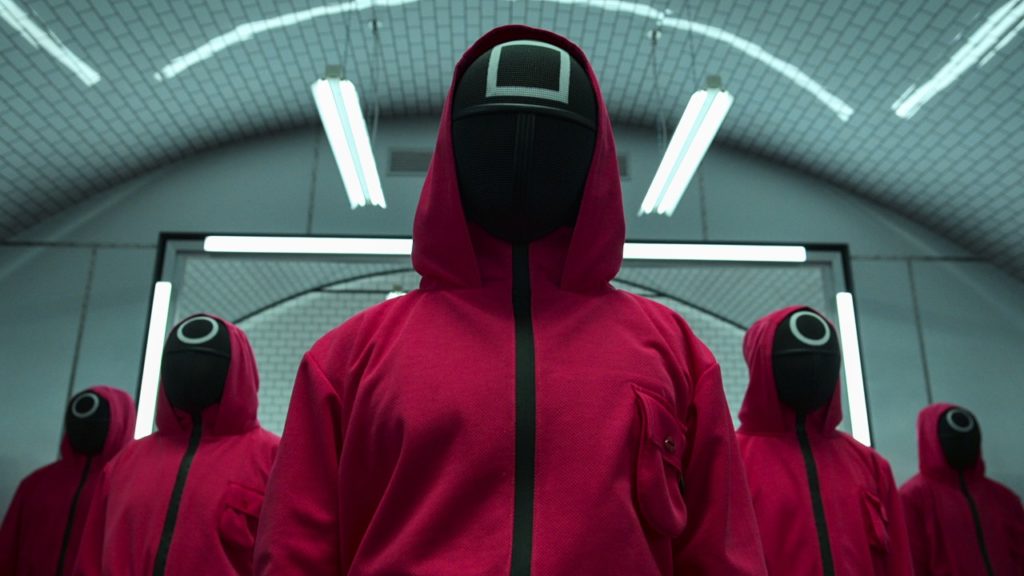 Netflix released the first full-length trailer for its upcoming reality competition show "Squid Game: The Challenge" on Monday, Oct. 23, giving fans a glimpse of the anticipated series based on the streamer's 2021 South Korean hit series "Squid Game".
While "The Challenge" isn't a life-or-death situation like its predecessor, the trailer showcased sets and games nearly identical to those seen in "Squid Game", including the terrifying glass bridge, honeycomb, and marble games, as well as the Pink Soldiers who run the games.
According to an official synopsis, the series follows 456 contestants who "compete to win $4.56 million, Netflix's largest cash prize in reality television history. Through a series of games, each player will be pushed to their limits and forced to ask themselves just how far they'll go to win, with opportunistic alliances, cutthroat strategies and timely betrayals to follow."
Also, Young-hee, the iconic animatronic doll from "Squid Game", makes a terrifying appearance, overseeing a game of "Red Light, Green Light" that leaves contestants marked with an ominous black substance.
The 2021 series "Squid Game" was recorded as Netflix's biggest-ever series launch and won numerous awards, including a Golden Globe for Best Television Series—Drama. The show was renewed for a second season in June 2022, but a premiere date has not yet been announced.
"Squid Game: The Challenge" will stream on Netflix on November 22, with new episodes debuting weekly.