Netflix Unveils Epic Sci-Fi Adventure: 'Rebel Moon'
Not a Star Wars project, despite what you might think.
Updated: November 20, 2023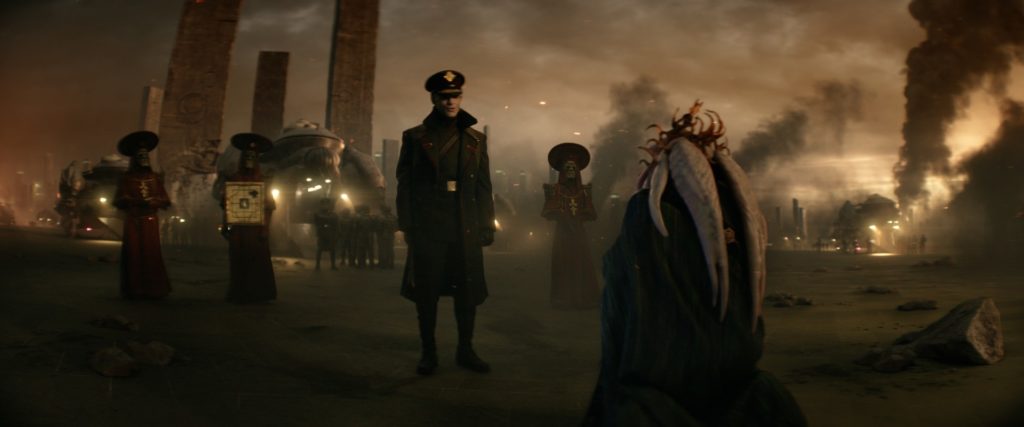 In its tradition of releasing movies during the festive season, Netflix has announced the release date for its next blockbuster movie, "Rebel Moon - Part One: A Child of Fire," which is set to premiere on December 22, 2023.
The streaming giant also revealed plans for a limited theatrical premiere of 'Rebel Moon — Part One' on December 15, 2023. Exclusive 70mm screenings will occur in four major cities: Los Angeles, New York City, Toronto, and London.
The story talks about a peaceful colony on a distant galaxy's outskirts. However, the territory is threatened by the oppressive forces of Regent Balisarius, and to counter this danger, the settlement enlists the help of Kora, a brave dispatch rider with a complex past. Kora embarks on a mission to seek aid from warriors on neighbouring planets, and her journey unfolds in a thrilling and action-packed narrative.
The movie boasts a stellar cast, including Sofia Boutella, who plays the role of Kora, while Anthony Hopkins takes on the character of Jimmy, a sentient mechanized robot with a JC1435. Other prominent actors include Djimon Hounsou, Ed Skrein, Charlie Hunnam, Michiel Huisman, and Staz Nair.
Conceived initially as a Star Wars project, "Rebel Moon" found its creative home with Zack Snyder by collaborating with Deborah Snyder's production company, Stone Quarry, and Netflix. Filming for this movie commenced in April 2022 and concluded in December 2022, with most scenes shot in California.
Even as fans eagerly await the release of "Rebel Moon - Part One," the anticipation for the sequel already starts to build. Netflix has not yet revealed the release date for the next installment, but fans can expect further updates on the continuation of this epic science fantasy saga.