Netflix Welcomes Wes Anderson's Roald Dahl Adaptations
All four short films now available.
Updated: October 10, 2023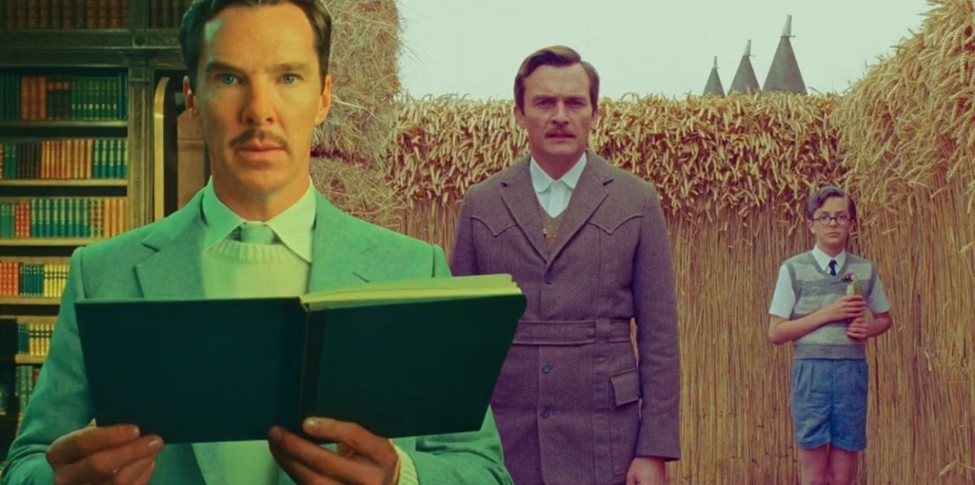 After a fourteen-year interval since "Fantastic Mr. Fox", the iconic Wes Anderson returns with not just one but an exhilarating quartet of adaptations drawn from the enchanting world of Roald Dahl.
A cherished Roald Dahl tale revolves around a wealthy man who discovers a genius who can see without using his eyes. Intrigued, he embarks on a quest to acquire this extraordinary skill, driven by a desire to use it for cheating at gambling.
Cast: Ralph Fiennes (Roald Dahl, Policeman), Benedict Cumberbatch (Henry Sugar, Max Engelman), Dev Patel (Dr. Chatterjee, John Winston), Ben Kingsley (Imdad Khan, Croupier), Richard Ayoade (Dr. Marshall, Yogi)
Runtime: 39 minutes
In a Roald Dahl short story crafted for young adults, we follow the adventures of a clever young boy who finds himself relentlessly pursued by two bumbling, oversized bullies.
Cast: Rupert Friend (Narrator), Ralph Fiennes (Roald Dahl), Asa Jennings (Peter Watson)
Runtime: 17 minutes
Roald Dahl penned a lesser-known short story that delves into the world of a professional rodent exterminator.
Cast: Richard Ayoade (Editor/Reporter), Ralph Fiennes (Rat Man), Rupert Friend (Claud)
Runtime: 17 minutes
In a renowned Roald Dahl short story, a man makes a chilling discovery when he finds a deadly snake slumbering in his bed.
Cast: Dev Patel (Woods), Benedict Cumberbatch (Harry), Ralph Fiennes (Roald Dahl), Ben Kingsley (Dr. Ganderbai)
Runtime: 17 minutes